If you want it locked and you want it safe, call Anytime.
Anytime Lock & Safe.
Locally owned since the 1950s, Anytime Lock & Safe serves the Flathead Valley and all of northwest Montana from our headquarters and retail store in downtown Kalispell. 
Northwest Montana's full service locksmith & safe dealer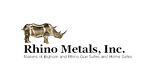 We are not a one-man operation, so during store hours there is always someone at the shop to answer your locksmithing questions, show you our wide selection of safes, copy your keys, or help you select the best lock and door hardware for your home or business. Our vans and skilled technicians also provide mobile service for everything from opening locked vehicles and buildings, to installing sophisticated access control systems. And of course we move and deliver safes, too! We are the first choice of commercial customers and provide quick diagnostics, repairs and installations for all of the major chainstores in the region. But our roots are common with homeowners and small businesses, where we get to establish relationships with a chat and a smile.
Mobile service available! Brick and mortar showroom west of the mall in downtown Kalispell.
Please visit our showroom! We have the widest variety and largest inventory of safes in northwest Montana. And although that certainly applies to gun safes, we don't just carry gun safes. We also carry commercial safes, deposit safes, jewelry safes, floor safes, document safes — safes of all types and varieties. We also stock both residential and commercial grade lock and door hardware. Whether you need to replace something worn, decorate a new home, or bring your business up to compliance with the latest fire codes or the Americans With Disabilities Act (ADA), we can help. We can also advise you regarding the benefits and options available for high security locks and keys and the ever-changing advances in keyless entry and access control systems.
"W
hen my mom had to get a specialty key made for her rv I told her that if this place couldn't do it, there wasn't a place in the valley that could do it. It took them quite a while to find what kind of key it was but they got the job done. They're top-notch and know what they're doing.
"
"
The service here is amazing. I needed a new gun safe and had been looking online but didn't want the hassle of trying to move a safe. This shop stocks Liberty and have several models available. The best part is they will deliver and place the safe for you. The rate is more than fair for this service and they did an outstanding job protecting the floors and walls while moving the safe in the house.
"